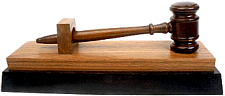 ---
You may optionally have as many pages as you wish.
This page, the second one in our basic package comes at no extra charge if you require one. You don't need to decide that now. Your web presence is paramount to expanding your practice into the 21st century and a simple one or two page web site is satisfactory for now. You can always expand it at a later date.
Our native translators can also translate your extra pages into…

Mexican

Czech

German

Hungarian

Romanian

Slovak
…and others. Just tell us what your needs are.
You decide what goes here. You may find that it saves you time and gets your client interested in your practice if you have…
Employee Of The Month? Put their picture on the Web
Some tips about the law
Details of your services
A map to your office
General office hours
Names of your staff
Pictures of your offices
Pictures of your staff
A form for a potential client to fill out so you can get the information you need from them.
It's your web site, just tell us what you want to do with it. The more information you can give your clients about you, the more comfortable they will be when making a decision to choose you as the right attorney for them. Being the best choice for them doesn't help you if they don't know about you.


Want to see some completed Web pages from our portfolio? Just go to

www.gbp.net/gmo

.

We are certified, professional HTML programmers. We do it right, just for you.
Enjoy the prestige of having your own Web page
Have questions? Give us a call, drop us a note, visit or Email GMO today
We have offices in Pennsylvania, USA and Ontario, Canada to serve you

GMO Web Design & Maintenance




Email: gmo@gbp.net
Has someone seen you today?