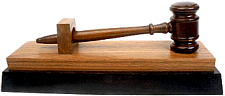 ---
This could be the first page of your firm's web site.
Don't hide from your clients. Today's phone book is the Internet.
You may be surprised to learn that a web page can cost much less than a newspaper ad and considerably less than a yellow pages ad. And, you may update it whenever you wish.
You don't need a computer to have an internet presence. Many of your clients have computers. Most firms today have them. You will find that more and more folks are getting "on-line" every day. If your firm is on the Internet, they can even print what you offer on their own printer. In their own language, if you prefer. Maybe even give a copy to a friend in need of your services. No need to lose a client because of a language barrier.

Our native translators can translate your pages into…

Spanish

Czech

German

Hungarian

Romanian

Slovak
…and others. Just tell us what your needs are.
We give you an Internet address and put your firm on it. Your own Internet address can be www.gbp.net/your-firm, or optionally, www.your-firm.com. We take your firm and put it on your Web page, so all of your potential clients can see what you can do for them in their own homes.
Make it easy for your clients. Put your credentials on-line for them. Your staff will spend less time answering their questions. You will spend less time gaining their trust and confidence. A win/win situation for all concerned.
Of course, your Web page may include whatever you wish. With our basic package, we put (up to) a two page services list on the Internet for you. How about…
A description of your field(s) of expertise
Some tips about the law
Details of your services
With our basic package, you get your own Internet page for your (up to) two page services list. And it's there 24 hours a day, 7 days a week including holidays for only $10 a month (6 month minimum — one time setup fee required) or $100 a year. That's less than 30 cents a day. You get your own Web address you can put on your firms business cards and include it in all of your ads. We even register you with most major search engines free.

How do you get your own Web page? Simply send us a list of your specialties, biography or whatever you would like published and we'll do the rest. At these prices, can you afford not to be on the Internet? When was the last time you saw an ad on TV without an Internet address? If you get on the Internet today, you certainly won't be the first one, but can you afford to be the last one?

Once it's published, it's there for all to see… anywhere in the world. Have pictures you would like on your Web page? We can scan and make "Web-ready" any pictures or logos you may wish to have on your page. Up to two of your own pictures free for your page. Don't have a logo? We can design one for you if you wish. Want more than one page? Need to change it often? Just let us know.   Visit our local NEPA listing of Attorneys. Want a link to your existing web page from there? Just let us know.


Want to see some completed Web pages from our portfolio? Just go to

www.gmodesign.com

.

We are certified, professional HTML (Web Page) programmers. We do it right, just for you.
Enjoy the prestige of having your own Web page
Have questions? Email GMO at pa-law@gbp.net, give us a call, drop us a note or visit us today
We have offices in Pennsylvania, USA and Ontario, Canada to serve you.

Web Design & Maintenance



Email: gmo@gbp.net
Has someone seen you today?
Email the Webmaster